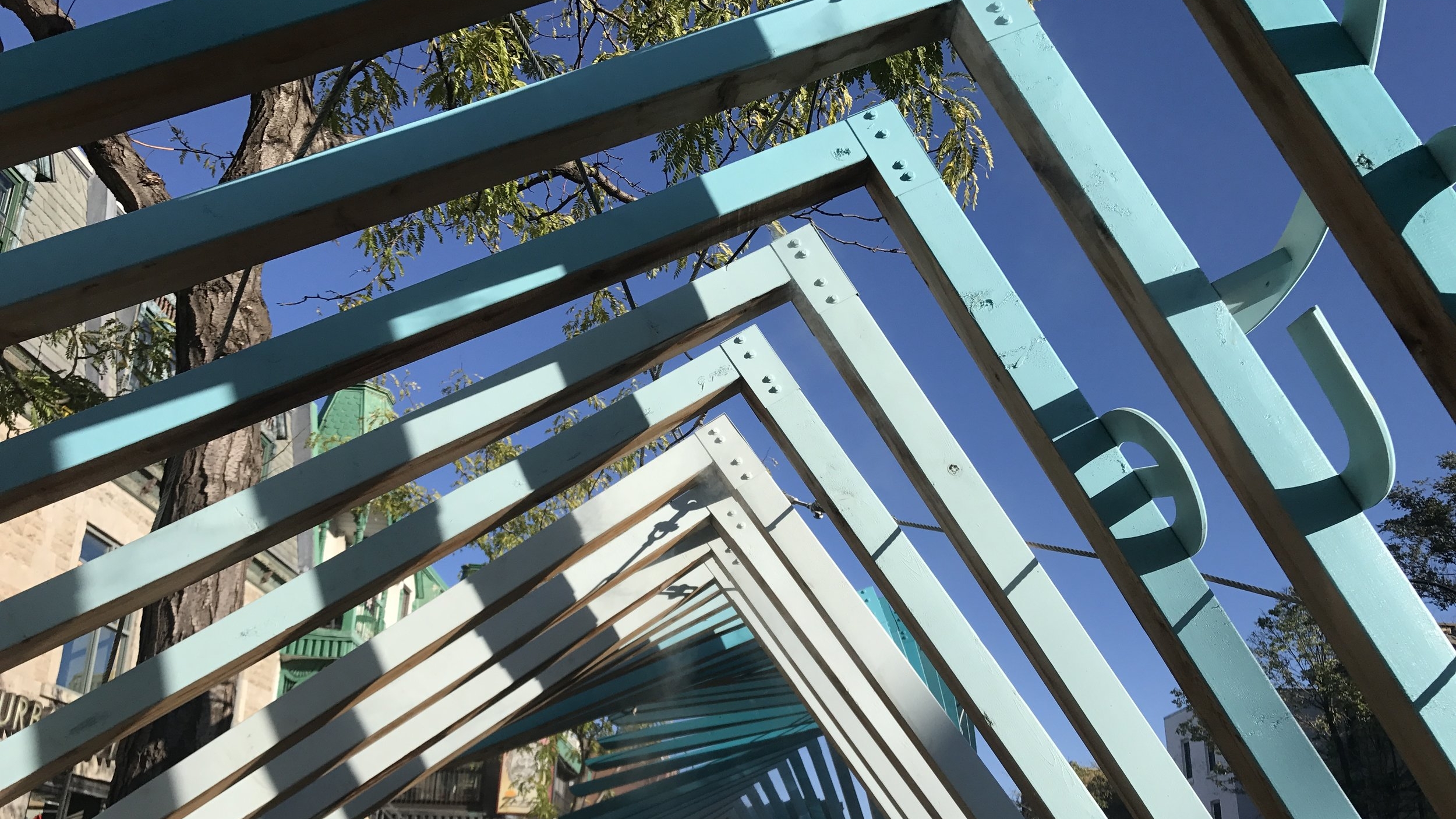 "we help cities and youth rise to their full potential"
We are a strategy+design consultancy based in Montréal and Tunis.
We craft impactful strategies and programs, develop skills, and build enabling platforms that foster youth innovation and contribute to advancing the Global Goals for Sustainable Development within the context of cities.
our vision
From the historical Medina of Tunis, to Montreal's emerging South-West, to the slums of Kibera in Nairobi, we want to see a movement of entrepreneurial youth experiencing and shaping their cities as inclusive, resilient and sustainable places to live, learn, create and play.
our Inspiration
We take inspiration in the "medina', an ancient model of urban quarters found in the mediterranean region, and in the "works' of artisans that shaped them over the years into a true model of sustainable urban living. The values they lived by: care, creativity, collaboration and craftsmanship, are also our own.
Rym is an urban sustainability catalyst and social innovator bringing over fifteen years of global experience, having worked with a range of organisations, such as World Green Building Council, Nokia, Masdar, Louvre Abu Dhabi, Abu Dhabi Urban Planning Council, AfricInvest, Fondation BIAT, ENDA Inter Arabe and the City of Amsterdam to integrate sustainable cities policies, sustainable urban planning and buildings design as well as fostering youth participation and social innovation.
Rym is also a board member of Endeavor Tunisia and co-founder of Tunis-based Cogite, one of "the 10 best coworking spaces on Earth" according to Forbes (2016).
Houda is an education and entrepreneurship expert bringing over ten years of experience in academic teaching, curriculum design as well academic administration including: strategic planning, internal processes organization, program coordination, and workshop facilitation. Her research work is mainly focused on social innovation, social entrepreneurship, technology transfer and corporate strategic decision making.
Houda teaches at HEC Carthage and at the Mediterranean School of Business in Tunis.
She holds a PhD from University Paris IX Dauphine (France).